location

f

Financial Exchange Coterie

941.363.1375

800.333.0801
§1031 FEC TAX DEFERRAL | §1202 TAX EXCLUSION | §453 TAX DEFERRALS
New Replacement Income Properties or Direct Purchase Current 1031 Ads
For confidential free strategy consultation appointment or property updates
Send 1031FEC a Message (info@1031FEC.com)
or Phone 800.333.0801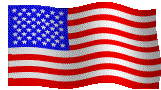 TAX DEFERRED EXCHANGE INCOME PROPERTIES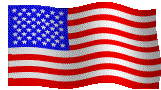 *NOT Securities or a DST *
Own - Buy - Sell Income Real Estate Whole Deed or Partial-TIC Deed
Recession Resilient * 20 Year Absolute Lease
Single Tenant * Monthly Income
Annual Step-up Income Increase
Management Included * Reduce Management stress

NEW MEDICAL INCOME PROPERTIES

Hospital * Emergency * Dialysis * Surgical
Ownership by Deed (Partial by TIC or Whole)
Prompt Closings
Private Development
More Recession Resistant Income Properties
Pharmacies Dollar Stores
Auto Parts Industrial Warehouse
*********************
Zero Debt
(Other properties with debt available)
$50k to $1M Minimums
************************
Go To www.1LessTax.com for Tax Exclusion or Deferment
Save Tax when Selling * Divesting * Transferring
BUSINESS * ANNUITY * STOCK * RETIREMENT PLANS * VALUED ASSETS
Potential Business Sale Tax Exclusion of Proceeds §1202
Potential Tax Deferral of Proceeds by Varied §453 Contract Plans
Guaranteed Income Tax Deduction & Tax Deferred Bargain Contract Plans
Equipment Depreciation Recapture Tax Relief Bargain Contract Plans
********************
1) EXCHANGE YOUR ANNUITIES or IRA NOW SAVE TAX NOW Plus Maintain Future Tax Deferral & Guaranteed Proceeds
2) YOUR Real Estate ASSET TEAM for TITLING * ESTATE PLANNING * ASSET PROTECTION * MINIMIZE TAX
3) ONE Convenient ASSET TEAM Advisor Group For Multiple State Business & Real Estate Owners * Ownership Chain
4) WHY Land Trustee Nominee for Land Trust? Why Land Trust?
5) SAVE Time & Money Be Prepared to Share Asset & Title Detail with Your Advisor
FOR 1LessTax ASSET TEAM UPDATES
Confidentiality/Non-Disclosure Agreement
One page agreement to assure your & private developer confidentiality
No client personal information or payment detail on this website. FEC general services information only.

Broker Ken Wheeler Jr. CPRES
5206 Station Way Sarasota, FL 34233
Office: 1 (941) 363-1375 USA: 800-333-0801
KW Mobile: 1 (515) 238-9266 Fax: 888-898-6009
Licensed Real Estate Broker Asset Tax Advisor
Real Estate & Asset Titling Exit Strategies
FEC on Facebook: @AssetTaxPlan & @1LessTax

CPRES (Certified Probate Real Estate Specialist)
With asset purchase, exchange, or transfer be aware of US States collecting an inheritance tax
As of 2022 the states are Iowa, Kentucky, Nebraska, New Jersey and Pennsylvania. Each has its own laws dictating who is exempt from the inheritance tax, and who will have to pay it, and how much they will have to pay. Iowa is to eliminate the inheritance tax January 1, 2025. Recommend owner have a trust or will to assure each state with location of asset/s have the proper trust or will to cure each.
FEC services the US 50 States including California, Colorado, Oregon, Iowa, Minnesota, Illinois, Florida, Delaware, New York, New Jersey, Pennsylvania, Rhode Island, Virginia, Maryland, Washington DC, and US Territories.
FEC is not an attorney firm and does not market insurance. Personal legal-accounting advisors recommended.
Assets in Multiple States May Require a Trust in Each State to Avoid Probate
1031 Financial Exchange www.1031FEC.com 1031 1033 1045 721 Exchanges

Exchange & Asset Tax Consultants

Matching Clients with Premium Income Investments of Agriculture, Commercial & Energy Properties for 1031 Exchange

and Direct Purchase
Affiliate web sites www.1LessTax.com ANNUITY TAXATION www.LegacyChange.com 1031
Copyright © 2018-2023 K. B. Wheeler Jr. All rights reserved Veteran Owned