FEC Property Manager Representative

Common & Alternate Energy Rehab Management Specialists

with LLC, Corporation or Joint Venture

Real & Personal Replacement Property

for Exchange or Direct Acquisition

Tax Efficiency Services
FEC Sophisticated Qualified Purchaser, Seller and Owner Viewer Status and Our Associates

FEC considers a qualified and accredited viewer of selected private business projects to
Who are our business partners is more significant then the income project resulting in an opportunity.

1) have integrity with business experience
2) have experience in business valuation and finance
3) have assets and advisors that display experience
4) have net worth that supports business venture or involvement without sacrificing lifestyle
5) have accredited financial status of assets over one million dollars less residence, in most scenarios $5M to $50M+.
6) risk tolerance that sustains the business venture of choice

Thank you for your business and consideration.
FEC Property Manager Representatives Tax Reduction Services
Financial Exchange Coterie (FEC)
Florida International Trade Center
5654 Marquesas Circle
Sarasota, FL 34233
Ken Wheeler Jr. Direct Mobile 1(515) 238-9266
Message 1(941) 227-3024 - National 800-333-0801
Fax: 888-898-6009
Licensed Real Estate Broker
C.P.R.E.S
Certified Probate Real Estate Specialist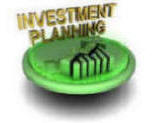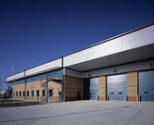 Ken Wheeler Jr
Thank you for visiting!

Go here For More Detail, Internet Informational Dates & Times or Free CPA Consultation
Request Confidentiality (NDA) Agreement
1031FEC.com Main 1031FEC.com Index PerpetualLegacyTrust LegacyChange PayNoTax 1LessTax
For Tax Updates and News View on Facebook @1LessTax
Tax and Legal Advisors always recommended.
Copyright © 2018 - 2019 K. B. Wheeler Jr. All rights reserved