Welcome to Financial Exchange Coterie
1031FEC Property Exchange & Asset Tax Planning
Current Ad 2021
Thank you for visiting 1031FEC.com.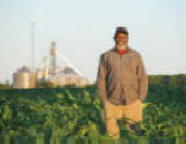 Keep Appreciation and Depreciation

Increase Monthly Income see Income
1031 Tax Deferred Exchange 1031 Like Kind 1031 Tax Exchange Safe Harbor 1031 Tax Forms 721 Exchange
1031 Tax Free Exchange 1031 Exchange 1031 Tenant In Common 1031 TIC Exchange Buying Investments
Tenant In Common Investments TIC property 1031 Transfer 1033 Exchange Avoiding Capital Gain Tax
IRS Exchange Land Exchange Property Exchange Like Kind Exchange Personal Property Exchange
Construction Exchange Reverse Exchange Lease Exchange Energy Exchange Mineral Rights Exchange
For Sale * Commercial Real Estate * Co-Own or Own All
Medical Buildings * Pharmacies * Dollar Stores * Auto Parts Stores & More
1031 Exchange Qualified * Monthly Passive Income
Leased Long Term * NNN * Single Tenant * Investment Grade
Recession Resilient * Low Minimums ($50k) * Fully Managed
800-333-0801 * Info@1031FEC.com
Financial Exchange Coterie * 5654 Marquesas Circle * Sarasota, FL 34233
Licensed Real Estate Broker * Veteran Owned
Defer Tax Selling or Transferring a Business? Ask how.
Associated Websites: www.1LessTax.com www.LegacyChange.com www.PayNoTax.biz www.EternalLegacyTrust.com www.1EstateCare.com www.1exec.com www.AdvanceInheritFunding.com

Go Direct To FEC Property Managers (rehab)
Pay No Tax or Less Tax - With Structured Tax Free Gain and Partial Tax-Free Income
Transactions Subject to the U. S. A. Patriot Act Duties of an Executor and Trustee
Copyright © 2018 - 2021 All rights reserved 5
"Booneisms": "A fool with a plan can beat a genius with no plan".
"Keep focused. When you are hunting elephants, don't get distracted chasing rabbits."